Noise Pollution Complaint in Mumbai
Before complaining try to  take a photo/video of pandals and processions violating noise limits. Don't forget to take a pic of their banner or name too.
Even if the Loud Speaker deadline has been extended upto 12 midnight for any festival, you can still complain about NOISE over 45 db at any time during the day or night, especially near silence zones like schools, hospitals, religious places and courts.
Complaints about Noise Pollution in Mumbai are taken very seriously by the Police. You do not need to give your name or any details except the offence being complained of. Complaints can be made on the numbers mentioned below:
Mumbai Police SMS Service: 7738 133 133 / 7738 144 144
SMS your complaint, mentioning the exact location of noise, causes, consequences (if any), the exact time since the noise has been persisting and also some identification of the party or group causing the noise. Sometimes, within 10 – 15 minutes of sending the SMS you may receive a verification call from the Police Control Room to confirm the address and provide further details of the noise.


The SMS numbers do NOT receive calls. You need to dial 100 if you do not receive a response for the SMS complaints.

Eg: Painful noise being caused by fire crackers Opp. Churchgate Station (W) from 12:30 am till now. Windows are vibrating with the noise.

Eg: Noisy marriage procession playing very loud music in a Residential Area at SSR Colony, Bandra (E) since 2 hours.




Eg: Religious procession bursting loud crackers on the road. The procession is causing noise pollution and blocking north-bound traffic on P D'Mello Road, Carnac Bunder.

Eg: Fire crackers being burst at Cuffe Parade (Sunset garden) playground  since 5 am.

Eg: Very loud music being played outside ABC Hospital (Silence Zone) at Tardeo by a political party rally since the past 2 hours.

This method of complaining will enable the complainant also to have a record of the complaint on their phone, at the same time the SMS is received at the Commissioner of Police's office, which in turn directs the local police to take action.
Mumbai Police Control Room: 100 or 1090
Call 100 and mention the exact problem you are facing.


Don't forget to ask for a complaint number. You can use this Complaint Number to follow up by SMS or call. You do not need to give your name or identity.

Contact the Local Asst. Commissioner of Police (ACP) to escalate a complaint:
Search for the number by selecting your police station: https://mumbaipolice.maharashtra.gov.in/index.asp
Provide your complaint number and details of the noise to the ACP Office.
Contact the Zonal Deputy Commissioner of Police (DCP) to escalate a complaint not solved by the ACP Office:
Search for the number by selecting your police station: https://mumbaipolice.maharashtra.gov.in/index.asp
Provide your complaint number and details of the noise to the Zonal DCP Office.
Mumbai Police Website Form:

(Last checked on 15-Apr-2016)

 https://mumbaipolice.maharashtra.gov.in/complaint.asp
An automated email will be sent to your account confirming receipt of your complaint.
Maharashtra Pollution Control Board (For escalating Industrial noise pollution complaints)
Fill in the form on their website: https://mpcb.gov.in/grievances/grievances.php
or send a letter in writing to:
Maharashtra Pollution Control Board,
Kalpataru Point, 3rd and 4th floor,
Opp. Cine Planet, Sion Circle,
Mumbai-400 022.
Telephone – 022-24020781 / 24014701 / 24010437
Please send us feedback about your complaint experience and which method worked best for you at info @ lawgic.info
Thanks to lawgic website for guidance. I had to complain twice by SMS but noise was stopped by wireless van.

— RRA (Mumbai, 22-July-2013)
Fire Crackers stopped by SMS Complaint 3 times to both SMS numbers.

— AVB (Colaba, Mumbai, 27-May-2013)
Why Complain? Should I not wait for the noise makers to stop?
You might have come to this page through a Google Search on Noise Pollution and may be affected by noise in your area. The fact that you had to come all the way here, shows that the noise is a nuisance which must be stopped at the earliest.
Waiting for the noise to stop is a good idea, if it is a momentary burst. But most of the time the noise problem is chronic.
The police is not going to get a dream about noise pollution in your area. They may also be hesitant to act on their own, but are waiting for an excuse to act against the offenders. That excuse maybe your complaint.
Everyone has a right to live peacefully, without any disturbance.
India maybe the only country in which noise goes unchecked, although we have strict laws on it. It is a contributory factor to so many youngsters migrating abroad to get away from this nonsense in our society.
Don't Tolerate – Complain Now. Its simple!
Should I not wait for others to complain first? Why should I be the first one?
Others maybe thinking the same thing. More people complaining is the only way the police will react sooner in future.
Doesn't the police have better things to bother about?
Let them decide that. You do your duty and let them do theirs.
They will definitely prioritize your complaint based on other complaints received at the same time.
A political party / religious group is making noise and having a long procession with loud music. I am scared to complain against them.
This is exactly why this article was written. Noise has no religion. It affects everyone.
In no religion, is the causing of public nuisance acceptable. Similarly, if any other religion were to make the same type of noise continuously, the others would not tolerate it. Hence, noise made by religious groups is to be treated with the same stick as any other noise.
The same goes for political parties. They are no more privileged than any other non-political group. You will also get a lot of support from other political parties, against their rivals. If they are identifying themselves as a political party, they should also be punished as a political party. Identify them clearly in your complaint. (Also remember not to vote for them in the next elections)
Remember, you do not need to give your name or address or any other details. If the police are suspecting mischief by you, they can approach a Senior Officer and trace your number. This should give them a good enough reason not to insist on any other details.
Benefits of complaining:
You will be silently thanked by numerous senior citizens, birds, animals, children, parents and authorities in the area, for stopping the noise. Imagine the number of paralysed senior citizens, stray dogs, infants and handicapped persons you will be helping.

In future the police may deny permissions to that group or party for organising a procession or event, due to previous complaints of public nuisance.

The group can be clearly identified as being a chronic problem in the area.
Fines and penalties can be levied on the offenders.
The complaint goes on record and will show up in future data (like RTI Applications) on Noise Pollution and will be useful for Activists in seeking a legal solution to the problem.
Your local police will be more vigilant and may act on their own in future, if they see multiple citizens actively complaining.
The noise makers will be more sensitive when they know that others are being aggrieved by their acts. If they still continue then they are deliberately doing it and should be punished severely.
I read many comments about activists targeting only certain religious festivals or certain religious places? What about other religions causing noise?
Noise is universal.
Exactly like terrorism, Noise knows no religion. Noise will affect a Hindu, Muslim, Christian, Sikh, Parsi, Buddhist, Jain and even an Atheist, in the same way and in the same proportion.
Noise will have disastrous effects on a Shiv Sena worker, as much as it will be a pain for a Congress worker or BJP loyalist. All political party workers will be as much affected by the fire crackers as their rivals. Maharashtrians, Gujaratis, North Indians are all affected equally.
But still, if you feel that a certain religious building or group is making noise and it needs to stop, PLEASE COMPLAIN ABOUT IT. The cops will not ask you for your religious or political affiliation when registering your complaint. Neither will the court.
Important Rules and Case Laws on Noise:
Church Of God (Full Gospel) in India versus KKR Majestic Colony Welfare Association and Others (30-Aug-2000 Supreme Court of India)


…..no religion prescribes or preaches that prayers are required to be performed through voice amplifiers or by beating of drums…..

Birangana Religious Society v. Orissa, 1996 100 Cal WN 617
P A Jacob v. S. V. Kottayam, AIR 1993 Ker 1
Sayeed Maqsood Ali v The State of M.P.
Related Articles:
Summary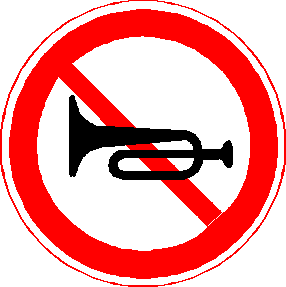 Article Name
Noise Pollution Complaint in Mumbai
Description
How to complain about Noise Pollution in Mumbai
Author
Publisher Name
Publisher Logo