Bombay High Court Cause List
This article deals with the meaning and explanation of Cause Lists as mentioned on the website of the Bombay High Court.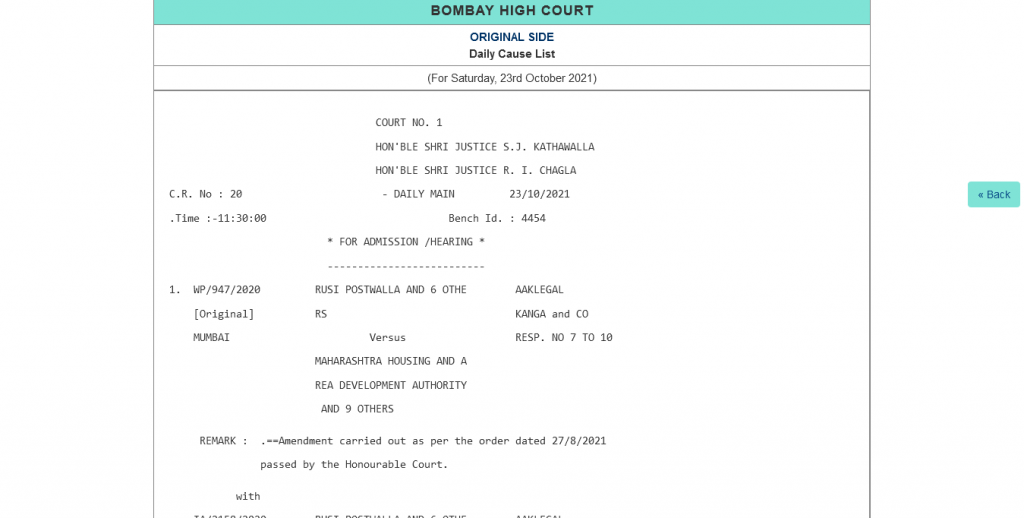 What is the meaning of Cause Lists?
Cause List means the list of cases or "causes" which are listed for hearing on a particular day in the court. Each of the cases are listed with a Serial Number and are called out for hearing in the serial order in which they appear on the Cause List.
How many types of Cause Lists are there?
There are various types of Cause Lists which are sorted or filtered on the basis of the Judges Hearing the matters, the Subject matter, the nature of the case and also the urgency of the case.
The types of Causelists include:
Judge-wise
Advocate / Lawyer-wise
Officer-wise
Party-wise
Daily / Weekly
Monthly
Supplementary
What is the difference between Cause List and Display board?
Cause-list is the list of cases which are up for hearing in the court. The display board shows which case serial number in the cause list is being currently heard by the court.